What we believe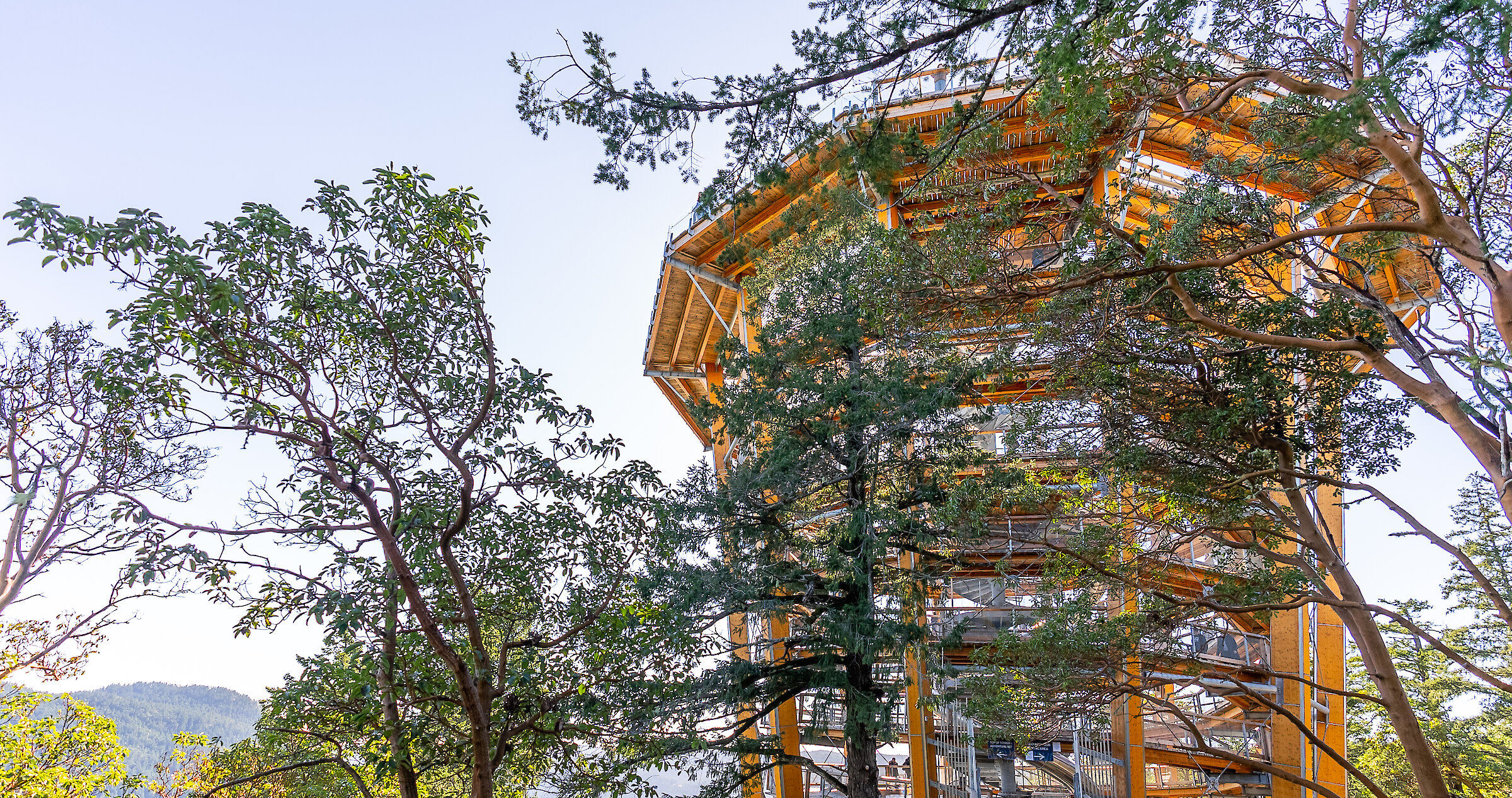 Humankind benefits profoundly from experiences of deep nature, and we are grateful to the Malahat Nation for sharing their traditional territory with us. We are honoured to foster understanding of the place and its people with our visitors. These beliefs inspire everything we do.
Access to Nature Is Good for People
A short drive from Victoria, Malahat SkyWalk is a favorite spot for locals, visitors from the mainland, and international travellers alike. The elevated TreeWalk, the SkyWalk, and the Lookout are stroller and wheelchair-friendly—providing a restorative experiences in nature for all.
This Is a Place Worth Celebrating
Our interactive, multisensory activities inspire wonder and curiosity, teaching visitors about this unique forest and those who live in it. Through stories and interpretive stations, guests can learn about the nature, culture, and history of the area.
Economic Diversity Fosters Healthy Communities
We contribute to sustainable, long-term tourism growth by giving travellers new reasons to visit the island and stay longer. We offer locals yet another day-trip destination. We enrich the island's economy through employment, support of local industries and artisans, and diverse opportunities for the Malahat Nation.
Environmental Stewardship Is of Paramount Importance
Sustainability is built into every step we take, and we tread lightly on natural resources. This applies to our structures and day-to-day operations. As well as practicing good stewardship ourselves, we hope to inspire our guests by awakening their appreciation of the natural environment. Take a look at all of our sustainability initiatives here.