LANDSCAPE LABOURER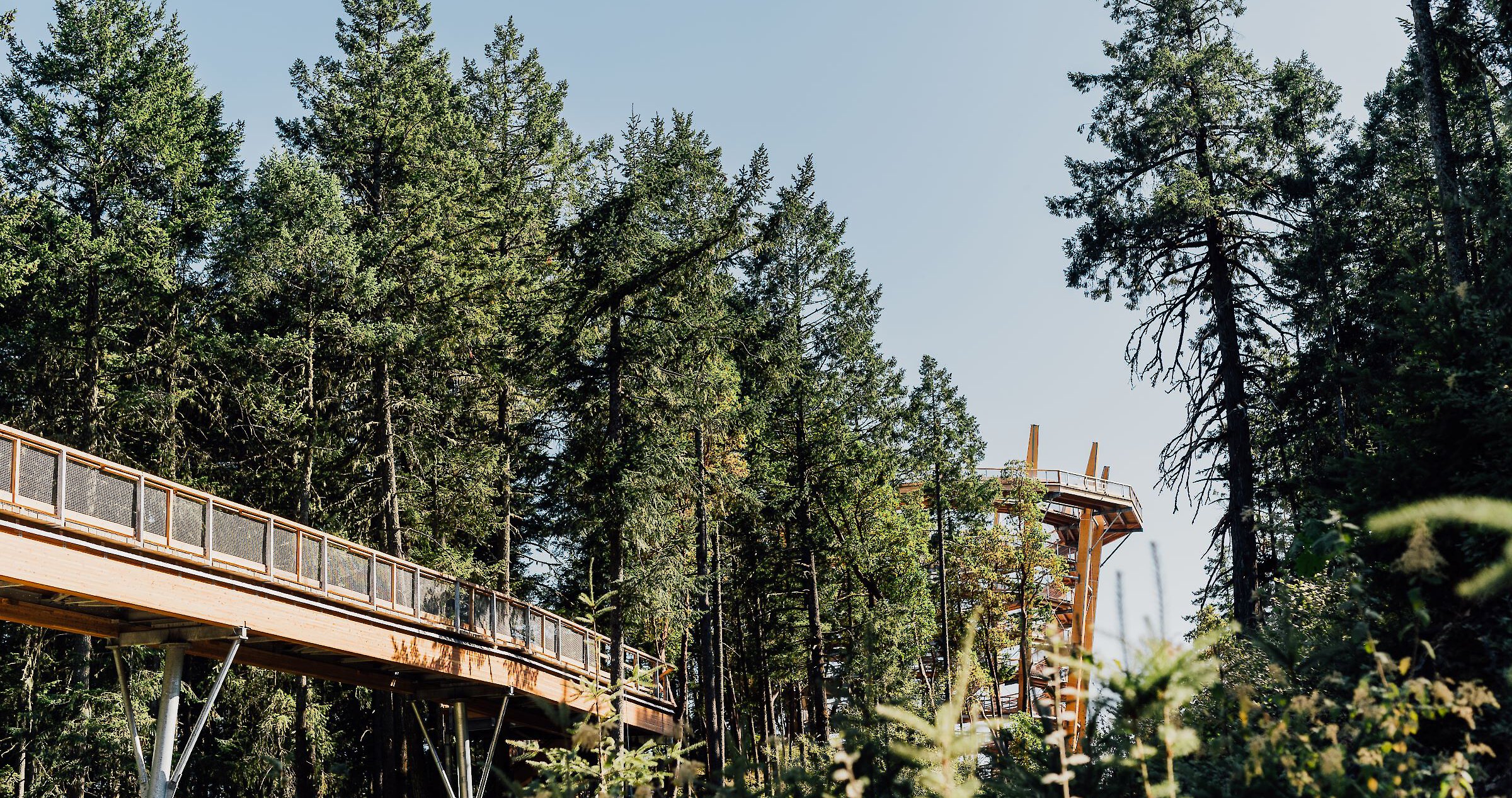 LANDSCAPE LABOURER
Is staying active, engaging with guests and enjoying a safe environment important to you? Be a part of the team at BC's newest and first of its kind tourism experience. The Malahat SkyWalk is an exciting new venue on Southern Vancouver Island. The experience includes a Welcome Centre, a 600 metre accessible treetop walk through beautiful coastal forest leading to a spectacular spiral tower that takes you 40 metres up to a lookout platform offering unparalleled views of southern Vancouver Island. The Spiral Slide at the center of the tower is an extremely unique feature that is operated by trained safety attendants.
Malahat SkyWalk is currently looking to add a motivated and dependable Landscaper to our growing team.
This individual will work independently and with the Landscaper.
Responsibilities (include, but are not limited to)
o Operating a variety of equipment to fulfill job duties; including but not limited to leaf-blowers, woodchippers, snow blowers, etc.
o Operating basic hand tools such as shovels, rakes, etc.
o Operating all equipment in a safe and efficient way according to all policies and procedures
o Planting and maintaining shrubs/trees
o Invasive species management
o Trail maintenance and Invasive species removal
o Installing and maintaining gardens/landscaping, weeding, bark mulch, watering, planting
o Maintaining a professional appearance and dealing with the public in a courteous and respectful manner at all times
o Assisting in other Operations departmental tasks as required by the Director of Operations
Required Qualifications
o Valid driver's license
o Ability to safely operate a variety of equipment
o Strong communication skills, specifically the ability to convey information effectively
o Strong active listening skills, specifically taking directions and putting them into action
o Ability to work un-supervised in a safe and productive manner
o Landscape / Horticultural knowledge and Invasive species knowledge is considered an asset
o First Aid training is considered an asset
Working Conditions
o This job is a physically demanding and requires working outdoors in all weather conditions. The applicant must be able to be on their feet for extended periods of time, lift and carry heavy objects, and do repetitive tasks.
Malahat SkyWalk is an equal opportunity employer that values diversity and inclusion in the workplace and is committed to providing a workplace free of harassment and discrimination. We are pleased to consider applications from all qualified candidates, regardless of race, colour, religion, sexual orientation, gender, nationality, age, disability, or any other status protected by law.
If you see yourself as a good fit for the team at Malahat SkyWalk, please apply by email to Enable JavaScript to view protected content..
We thank you for your interest in Malahat SkyWalk, however only qualified candidates will be contacted.