Sales Coordinator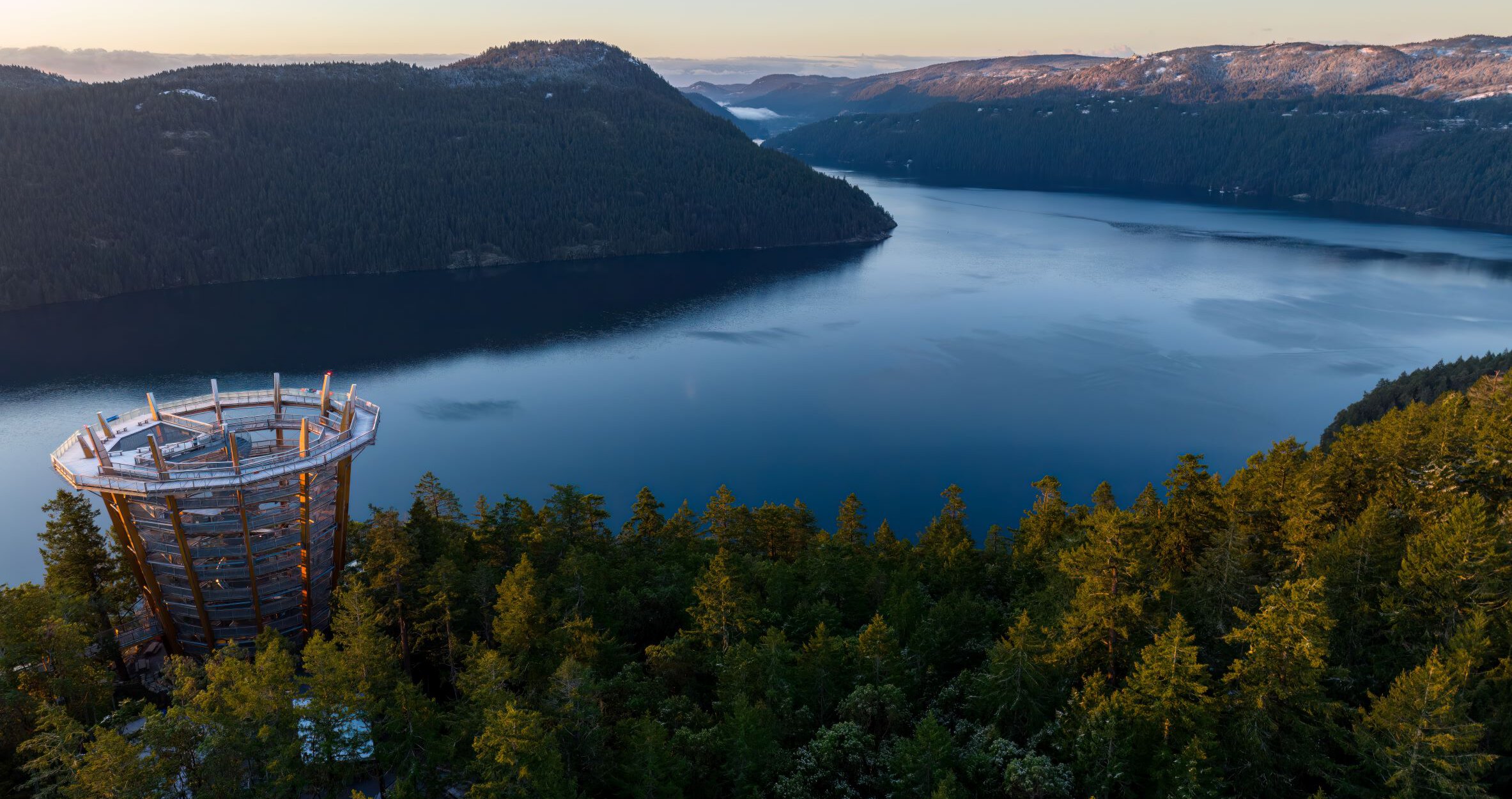 Sales Coordinator
Malahat SkyWalk is currently looking to add a SALES COORDINATOR to our growing team. This role provides an exciting opportunity to understand and contribute to a small and growing tourism organization, as a direct support to the Guest Services Manager. You will have the opportunity to really have an impact, in a role you can make your own. If you are passionate about what we do here, we'd love to hear from you!
Hours of Work: This is an IN PERSON full-time position requiring flexibility of hours with some off-site work required, we would consider a 4 day/week role if requested, for the right candidate.
What makes us an awesome place to work:
· You'll be joining a group of motivated, passionate, and adventure-loving people who know the meaning of work-hard and, play-hard
· Complimentary employee passes for full-time employees and their dependents to come and show off this beautiful attraction
· Regular staff appreciation events - did we mention we like to have fun at work?
· Discounts on food from our Café and in our Gift Shop
· We are a daytime attraction, so you will still have plenty of time to enjoy your summer evenings after a day of work offering work-life balance
· A unique work environment that keeps nature, hospitality, sustainability, diversity, and continuous learning and improvement at the forefront of what we do
About the role:
As a key member of the Guest Services team, under the direction of leadership, the Sales Coordinator will support the growth of Malahat SkyWalk's partnerships and network by coordinating and carrying out partner visits, brochure delivery, sales calls, the concierge commission program, and attending to networking opportunities off-site as required. In addition, the Sales Coordinator will be the main point of contact for tour operators and groups when on-site for their booking. As such, this incumbent will be required to demonstrate an in-depth understanding of Malahat SkyWalk's unique offering, ensuring alignment with marketing material and messaging. This role will involve off-site visits as well as on-site administrative and customer-service tasks. The incumbent will identify and target potential partners, as well as prepare and maintain partner proposals and contracts, as well as reports, and other administrative duties to support sales.
Key Responsabilities:
Identify and target potential partners through a variety of channels, including networking and referrals
Serve as the point of contact for tour operators and other partners and correspond by phone and email to respond to questions and requests
Develop and maintain positive relationships with internal and external partners, by ensuing a high level of customer service and communication.
Gather materials and assemble information packages (e.g., brochures, promotional materials)
Promote awareness of brand image internally and externally
Prepare and maintain contracts and proposals for partners
Respond to group and partnership inquiries coming through phone & email
Manage the day-to-day operation of tours and groups as the on-site point of contact
Assist with preparation and follow-up of sales trips
Accountability and ownership for weekly, monthly, quarterly and annual reports
Create and maintain a sales calendar
Maintain photography/ videography library (digital asset management system)
Coordinate guest surveys
Respond to information requests from travel trade and groups via phone and email
Provide reports to Manager when required such as sales statistics
Support the Guest Services Manager as needed
Other duties as required
Qualifications
1+ year experience in a marketing or sales role
3+ years experience in a customer service role, ideally in the tourism industry
Post-secondary education in a related field such as marketing, communications, business administration an asset
Valid BC driver's license and clean abstract; driving a personal vehicle to site visits is an essential function of this position and will require the applicant to meet the minimum requirements of the Malahat Skywalk Driver's Standards Policy
Malahat SkyWalk is looking for the right fit for our team and are looking for someone who is passionate about our unique site and what we do—if you are unsure if you are qualified but are interested in being part of our growing team, please apply! Take the leap and send us your resume—we'd love to hear from you.
Job Type: Full-time
Salary: $23.00-$26.00 per hour
Benefits:
Casual dress
Company events
Dental care
Discounted or free food
Employee assistance program
Extended health care
On-site parking
Paid time off
Store discount
Vision care
Schedule:
8 hour shift
Day shift
Monday to Friday
Weekend availability
Ability to commute/relocate:
MALAHAT, BC: reliably commute or plan to relocate before starting work (required)
Application question(s):
Are you able to work an in-office position? (this role is IN PERSON)
Licence/Certification:
BC Driving Licence (required)
Work Location:
In person