GETTING HERE
Conveniently located on Vancouver Island's Malahat Highway (TransCanada Highway), a stunning 35-minute drive north of Victoria and one hour south of Nanaimo.
Situated along the Pacific Marine Circle Route in Cowichan Valley's lush, green forests, stunning orchards, and award-winning vineyards, our location makes for the opportunity to create a truly Vancouver Island experience.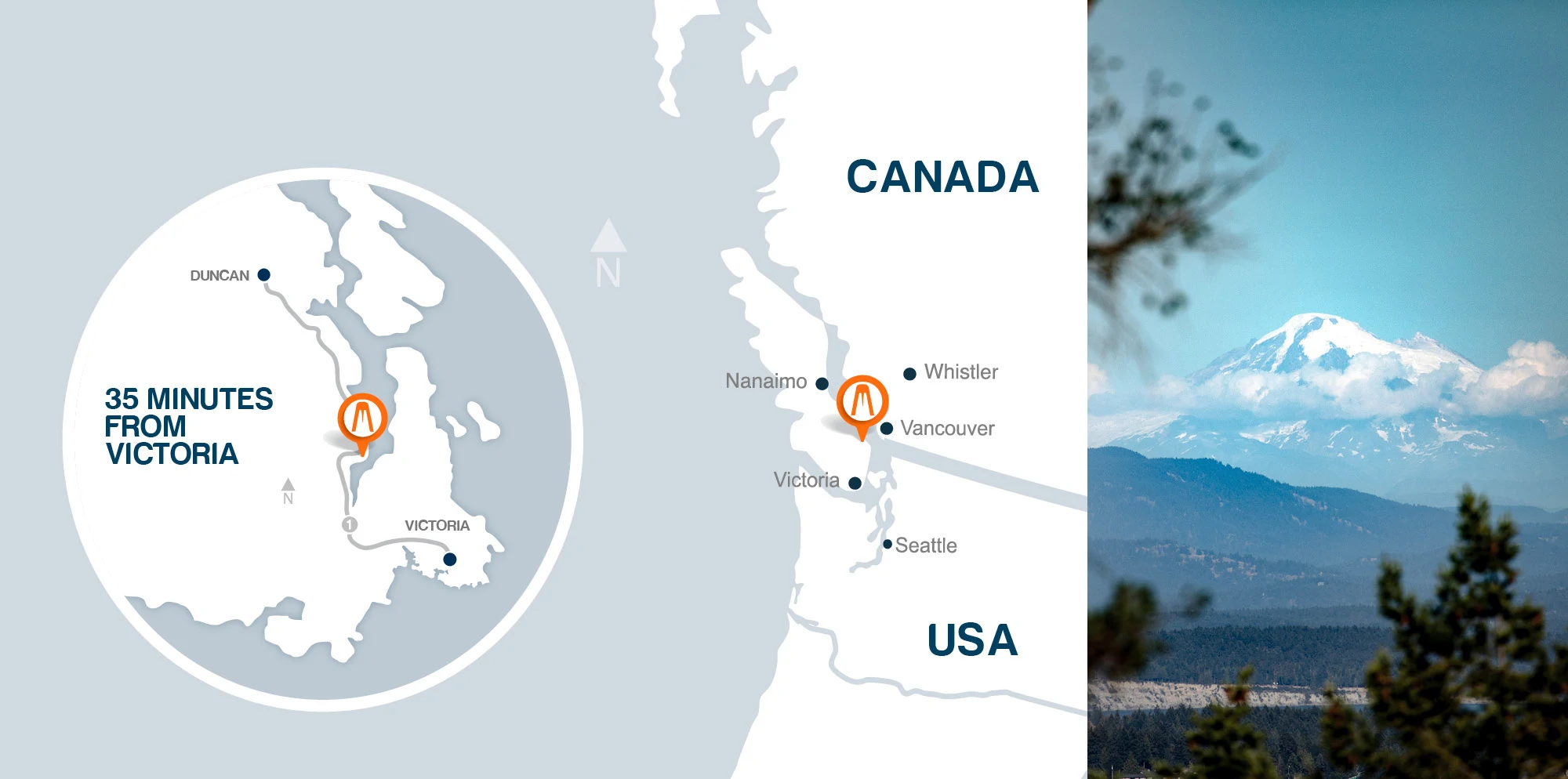 FROM THE MAINLAND
Travelling from Metro Vancouver? Choose from one of two BC Ferries routes, take a scenic seaplane, or catch a helicopter flight and rent a car or bike for a unique island adventure. Travel time by ferry is 3-3.5 hours depending on point of arrival.
PARKING
Complimentary, and plenty of space for RVs/motorhomes.
WHERE TO STAY
The legendary Cowichan Valley offers so much to do—why not spend a few days?
Located just minutes from Malahat SkyWalk, this lodge not only offers a variety of luxurious rooms, but also a gourmet restuarant featuring the freshest fish, savoury steaks, and rich local wines.
Treat yourself to Italian-inspired hospitality and world-class dining on site. The 106 acre resort includes a mineral pool, spa services, and spectacular views from spacious decks.
Located off the TransCanada Highway, half-way between Victoria and Nanaimo, this pet-friendly hotel is within reach of vineyards, shopping, and great family dining choices.
Best Western Cowichan Valley Inn
Enjoy the convenience of an on-site lounge and restaurant: a great place to kick back and relax after an adventurous day.
Westin Bear Mountain Resort and Spa
Just minutes from downtown Victoria, Bear Mountain Golf & Tennis Resort Community is the perfect escape from it all.