Health and Safety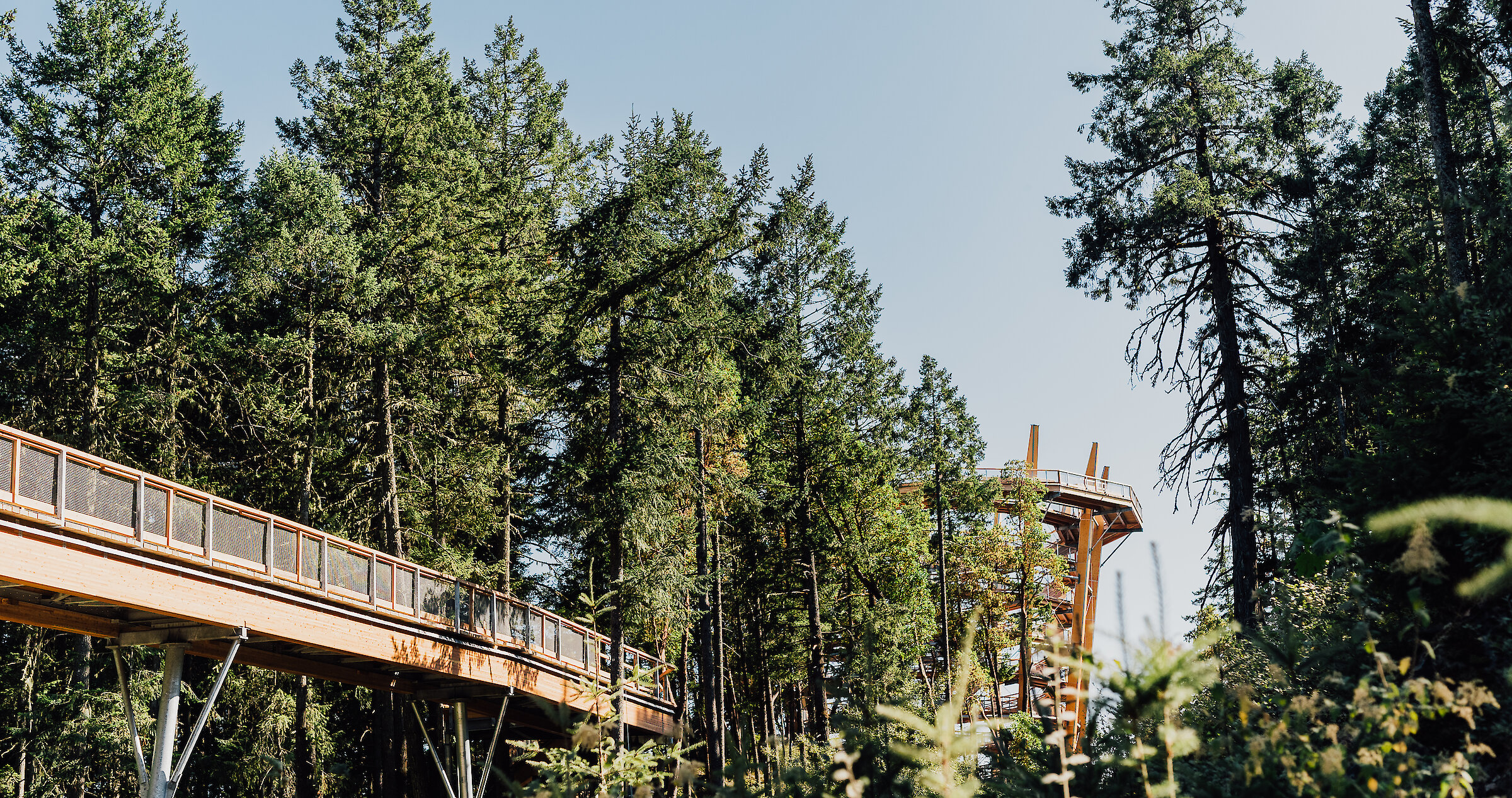 Welcoming You Safely to Malahat SkyWalk
We look forward to welcoming you to Malahat SkyWalk. Before arriving, please review the following information to ensure compliance with our health and safety guidelines. For our collective safety:
Guests Will…
Pre-purchase their tickets online, if possible, to minimize face-to face interactions
Ensure they are feeling well before arriving, and stay home if they are experiencing flu-like symptoms
Wear appropriate masks in all indoor facilities
Frequently clean hands by washing with soap and water, or using alcohol-based sanitizer
Respect and maintain physical distancing measures throughout the duration of their visit
Stay home if they have recently traveled outside of Canada, and have not completed any mandatory quarantine
We Will…
Facilitate the highest level of safety, care and comfort to our valued guests and staff
Provide clear and visible signage to ensure health and safety guideline compliance
Frequently update policies to align with government and health authority recommendations
The health and safety of our guests and staff are our top priority.
We are working hard to make sure that we minimize risks related to the spread of COVID-19.
✓ Digital Ticket Sales
Please purchase your ticket ahead of time if possible.
✓ Proof of Vaccination
Proof of Vaccination is not required to enter the Park, Cafe, or Gift Shop, as per the current BC Public Health order. For current and up to date information, please check here prior to visiting.
✓ Sanitization Stations
Hand sanitizer stations are set up throughout the facility. These stations are replenished daily and checked regularly ensuring there is always product available.
✓ Washrooms Facilities
Our washrooms are cleaned and sanitized on a regular basis. All washrooms are designated as mask required zones.
✓ Masks
We ask that all guests arrive with appropriate masks to be used in indoor facilities, such as the Welcome Centre, Cafe, and washrooms.
✓ Dining
Our Cafe is open for take-out with grab n' go option. Indoor seating is available in the café and additional outdoor seating is available.
For the most up to date information, please continue to check back for updates prior to your visit. Further details, including guidelines and advice, can be found at: www.gov.bc.ca/COVID-19
Visit the Public Health Agency of Canada (PHAC)'s website for the latest update on COVID-19: https://www.canada.ca/en/public-health/services/diseases/2019-novel-coronavirus-infection.html