The Malahat SkyWalk offers the ultimate Island experience where explorers of all ages can enjoy breathtaking views and adventure, high among the trees and surrounded by the sea.
Malahat Skywalk Features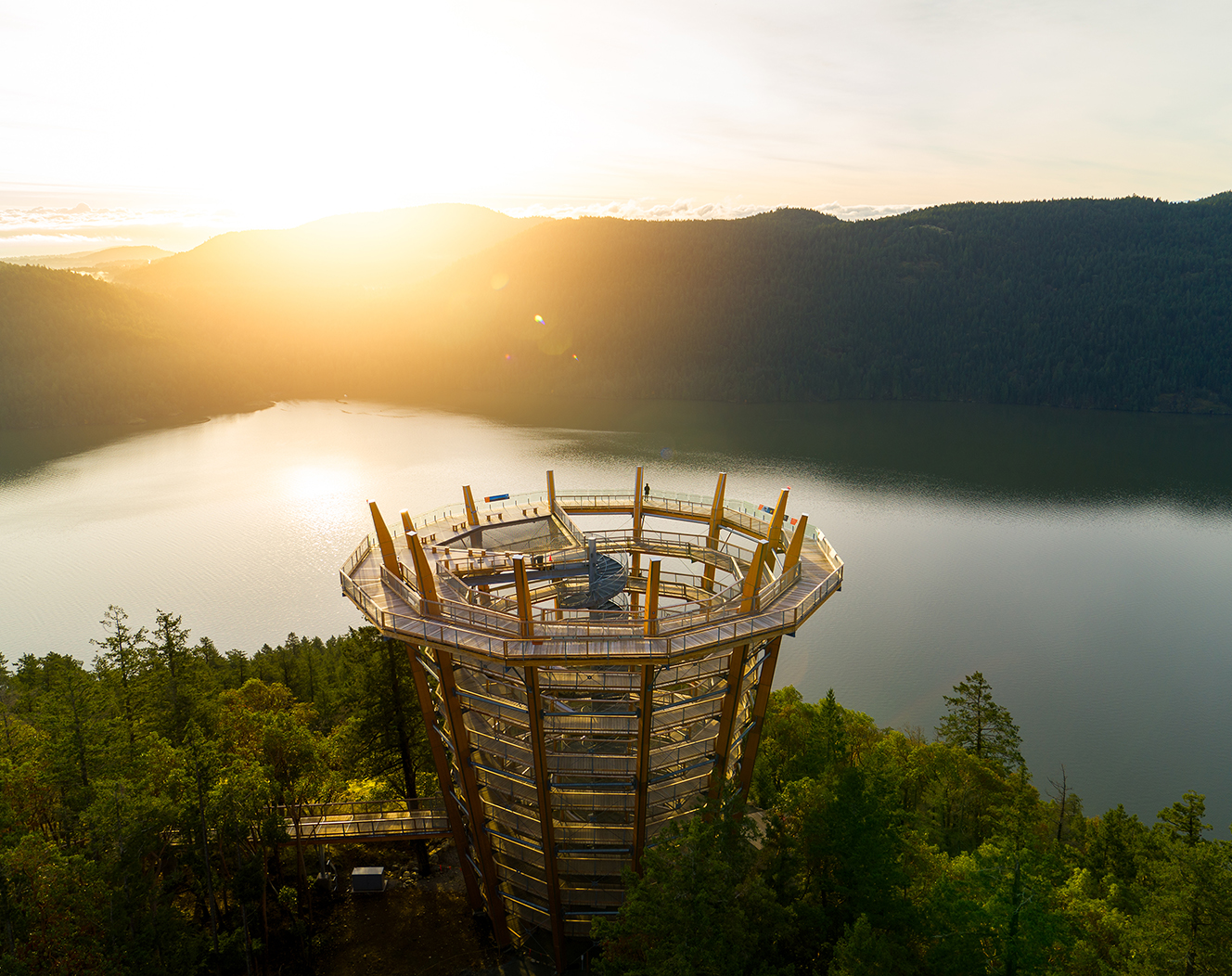 A VICTORIA MUST-DO
Experience Malahat SkyWalk
Stroll among giants along a 600 m elevated walkway through a west coast forest of Arbutus and Douglas Firs. Then ascend the striking 10-story spiral tower to take in the stunning 360-degree view of islands, fjords, forests and mountains.
 
Learn more

about Experience Malahat SkyWalk
family day weekend
50% off
Enjoy an adventure with family and friends! Take in the epic views, fly down the famous spiral slide and treat yourself to local food and drink in our many picturesque spaces.
Offer available online only.
 
BUY TICKETS NOW

about 50% off