The Ultimate Natural High
Visit Vancouver Island's Newest Attraction.
Malahat SkyWalk is an accessible 600 m TreeWalk through a beautiful arbutus forest leading to a spectacular gentle spiral ramp that takes you up 32m to a sightseeing lookout offering views of Finlayson Arm, Saanich Peninsula, Mount Baker and the distant Coast Mountains.
Related links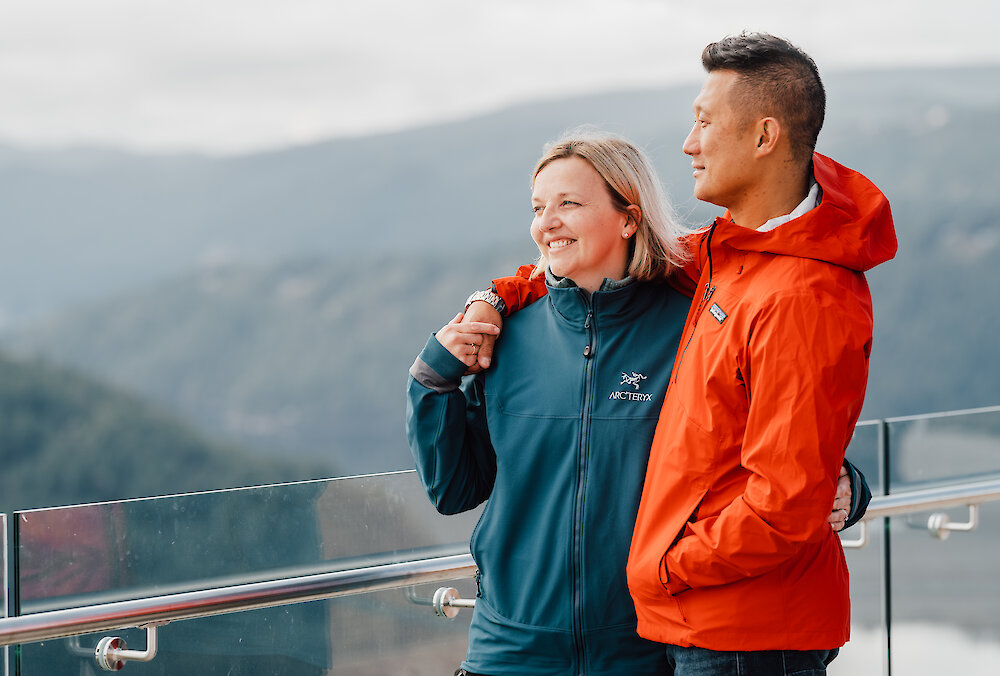 Immerse yourself in pristine nature: a steep, forested mountain, high above the Salish Sea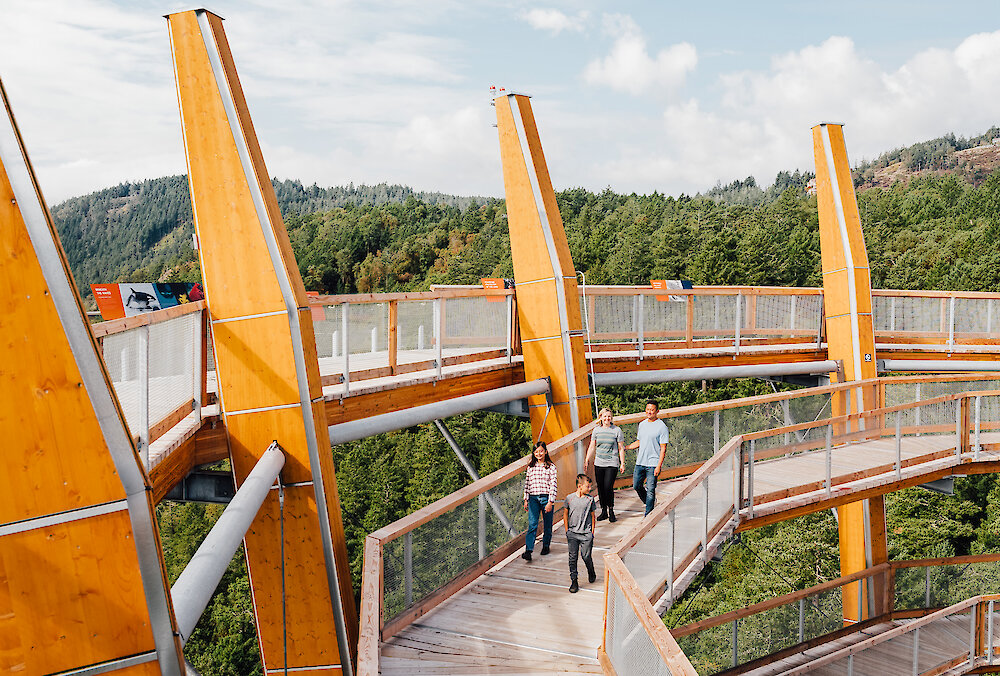 A TreeWalk winds into a spiral that rises to 250m above sea level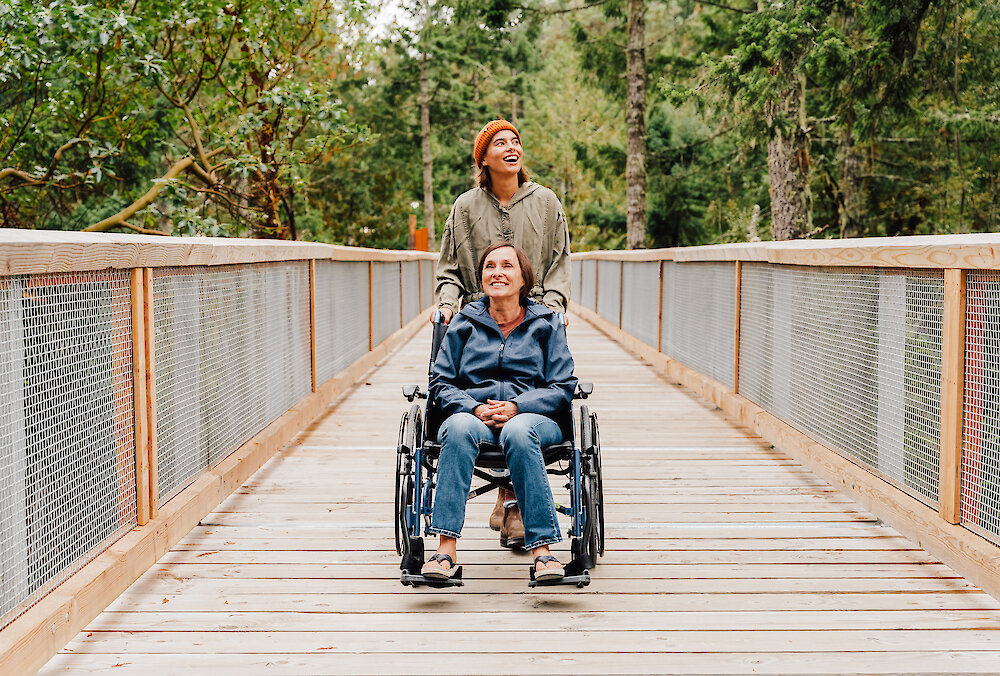 The arbutus, or Pacific madrone, appears wonderfully exotic with its smooth chartreuse wood covered by reddish, papery bark
Stay Connected
Event
From August 11th to September 4th, every Thursday, Friday, Saturday, and Sunday we will be open until 8:00 pm an we will give a 25%* discount on tickets after 5:00 pm. Live music on Saturdays!
See Details

about Summer Weekends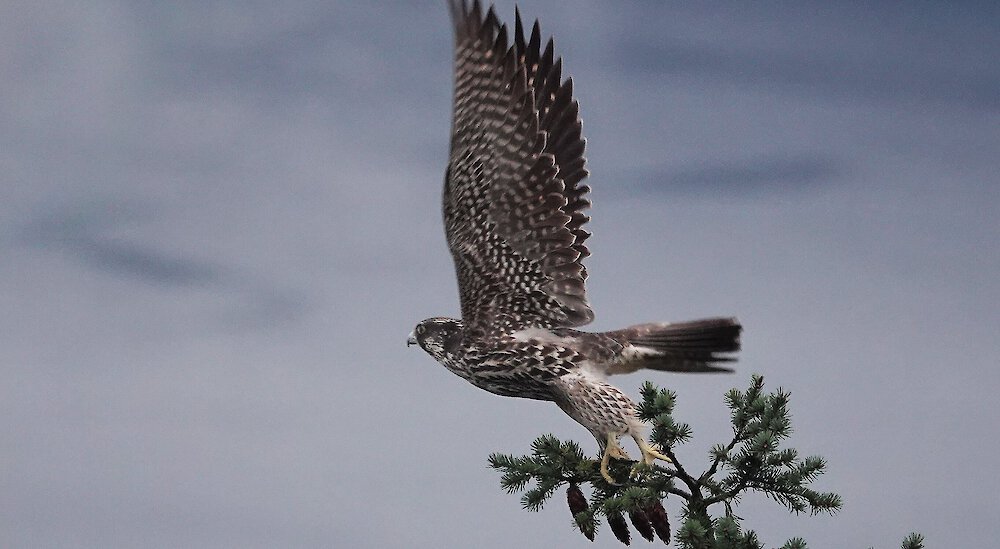 News
Birds of a feather stick together and Malahat SkyWalk is proud to be part of the BC Bird Trail, specifically the Central Vancouver Island Bird Trail.
Read More

about SEE AS BIRDS DO