16 October, 2023
Five Things To Do at Malahat SkyWalk This Fall
Autumn is that magical time of year when nature paints with every hue of amber and auburn. A mere 40-minute drive from Downtown Victoria, the Malahat SkyWalk offers fall things to do for adventurers of all ages. Swap your sun hat for your favourite toque and step into a world where nature and novelty unite. Here are five signature SkyWalk experiences to savour during cozy season.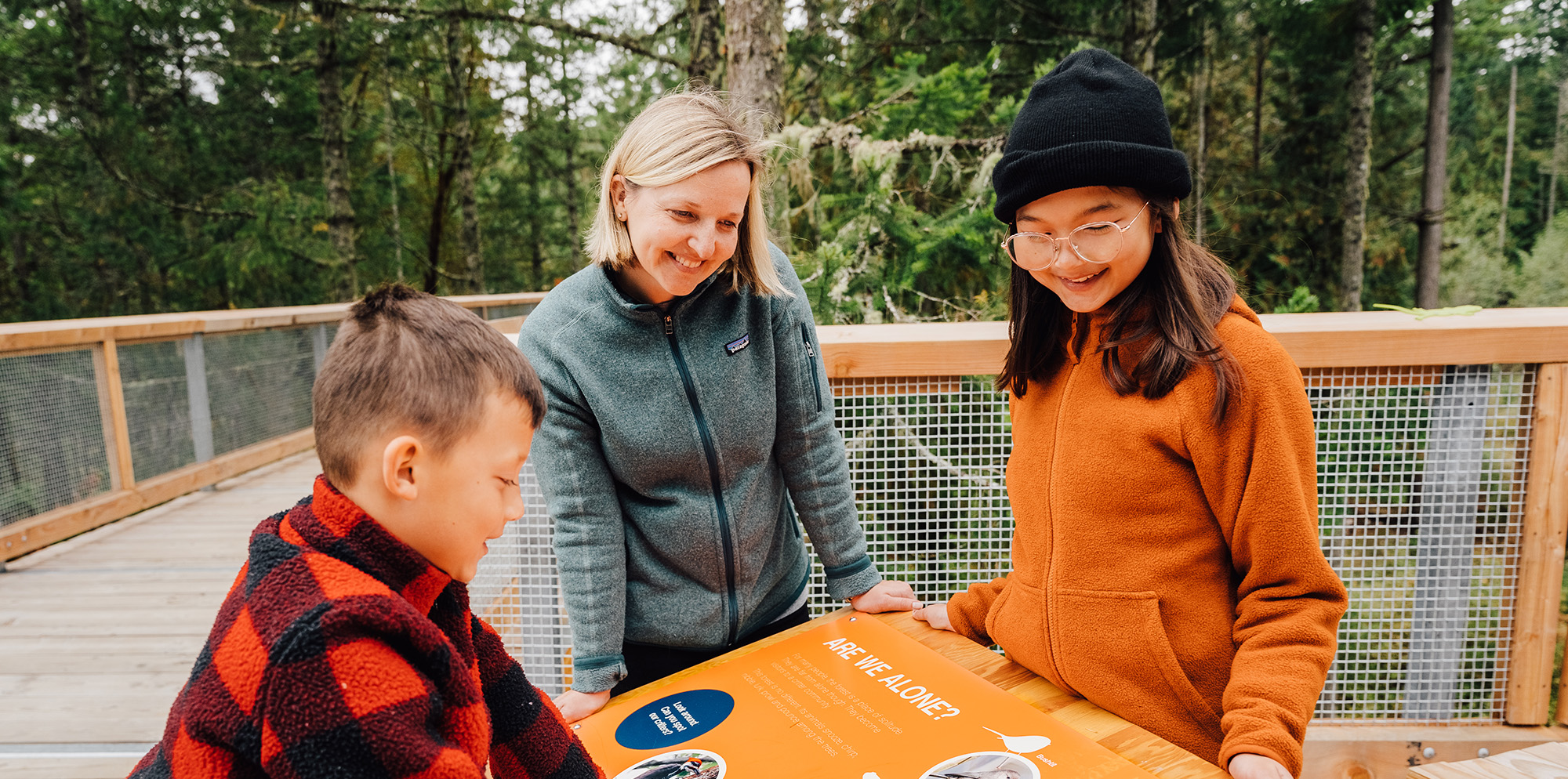 Extraordinary Canadian Art Meets AI
Wander through the Gathering Place and stroll among giants in the TreeWalk as you take in the incredible Riopelle Dialogues, an exclusive exhibit that explores the works of Canadian painter Jean Paul Riopelle. Now extended into mid-November, Vancouver Island creators Juan Ramirez and Laura Beth McDonald have used Artificial Intelligence to reimagine Riopelle's masterpieces through seven installations dotted throughout the SkyWalk experience. This showcase fuses art with modern tech to offer an unparalleled visual treat.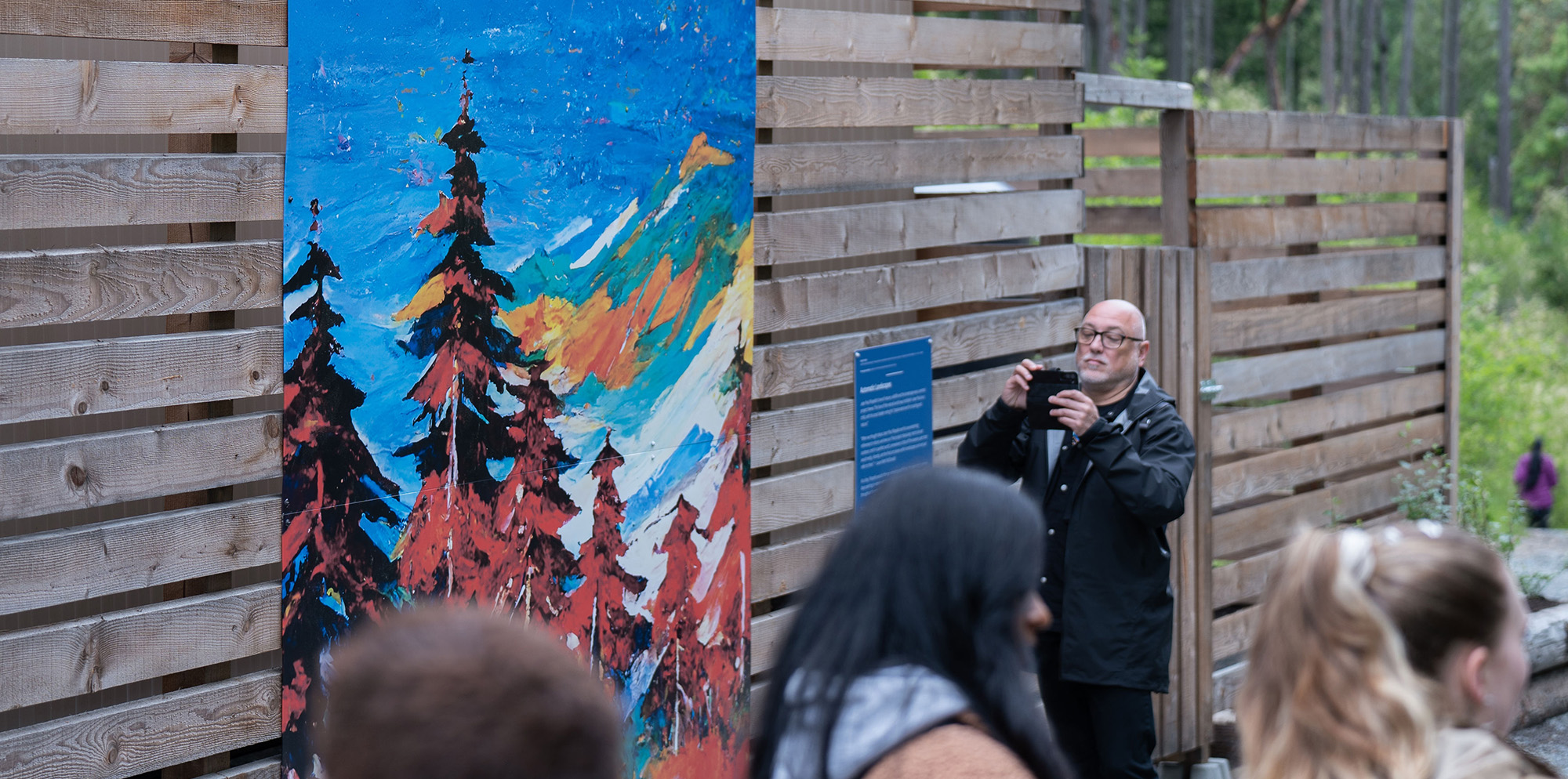 A Flurry of Feathers
With a prime location on the Pacific flyway, Southern Vancouver Island is a hotspot for bird watching—especially during the fall months. As the weather changes, thousands of birds migrate south, flying right over the Malahat SkyWalk as they head to warmer climates. Keep your eyes peeled for flocks of warblers, raptors, songbirds, and many other species.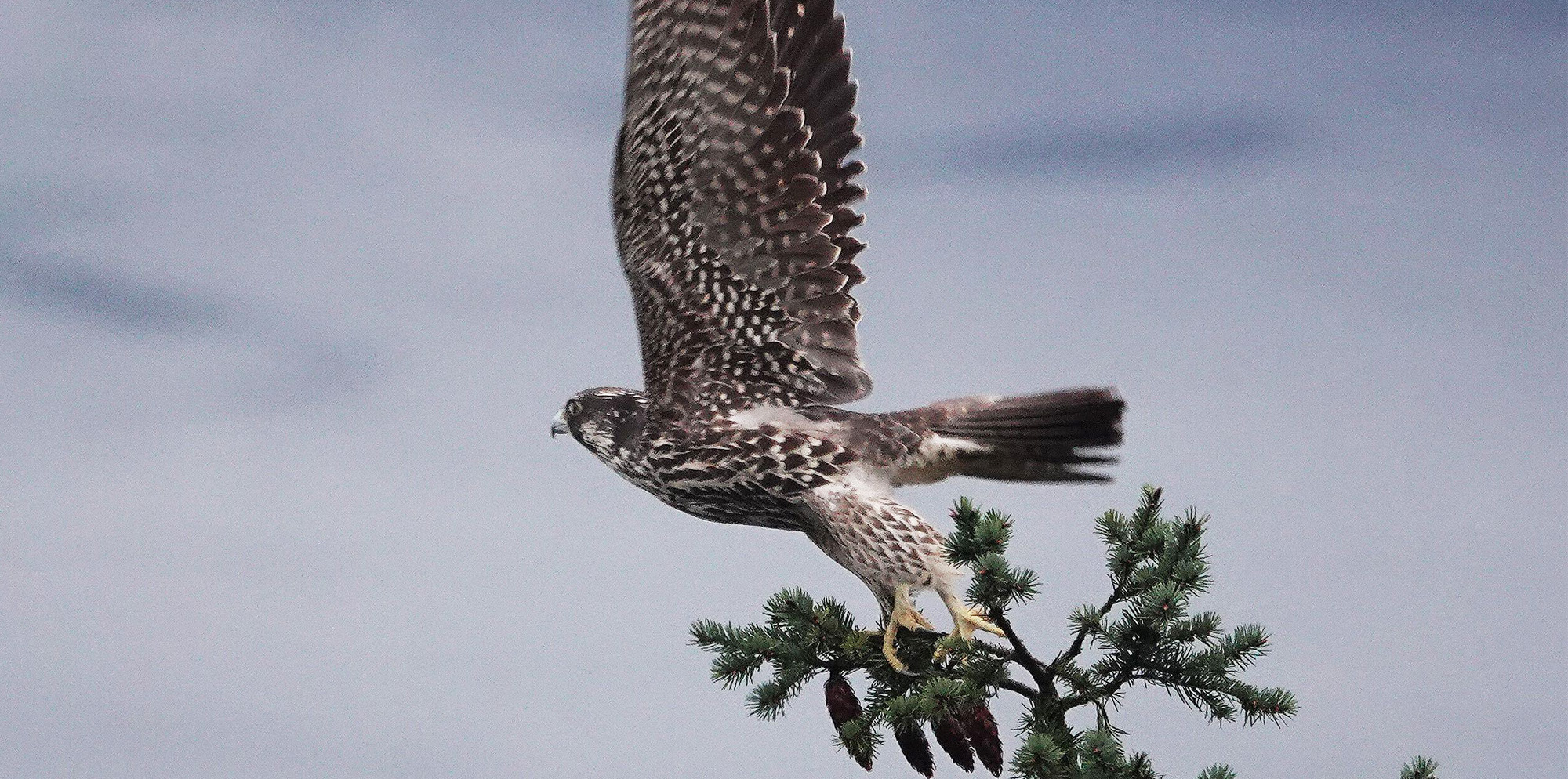 Visit the Driftwood Animals
Come for the breathtaking views and discover hidden treasures, including the handcrafted driftwood animals, created from thousands of salvaged wood pieces. Designed by artist Tanya Bub, these fan favourites are nestled throughout the SkyWalk grounds. Spot a cougar, heron, owl, bald eagle, and wolf—all resident species of Vancouver Island. Here's some exciting news for the regulars: We've added some new animals this summer. So, put on your detective hat and see if you can find them all.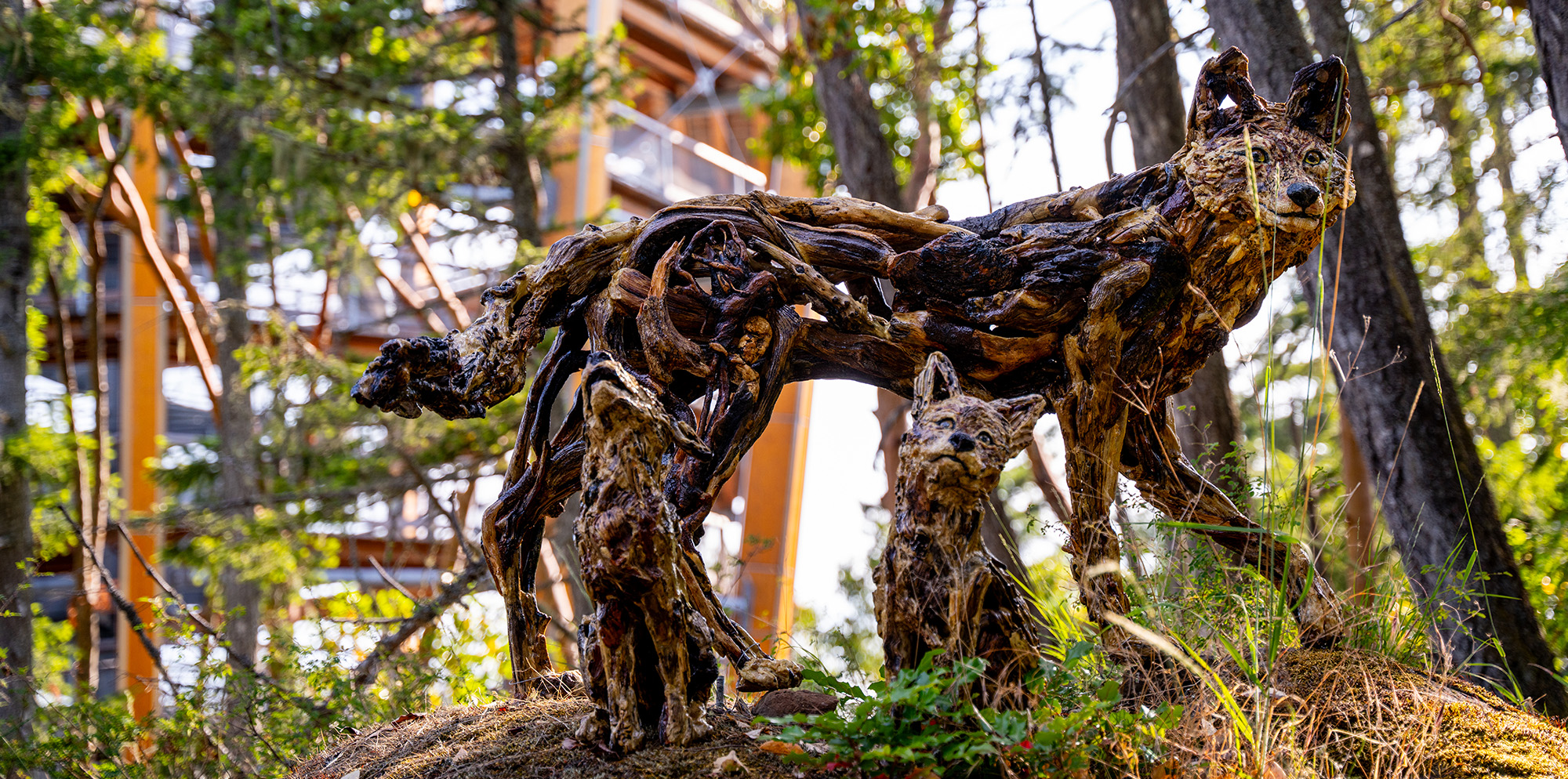 Hot Bevvies On Crisp Days
Sweater weather pairs perfectly with a warm cup of your favorite drink while taking in the scenic beauty of fall. Head to the Welcome Centre for java from Roastoreum, Artisan teas from Queen bee farms, Hot Apple cider, Hot chocolate or specialty drinks like Baileys. Grab sandwiches, pizza and snacks, then sip and stroll through the coastal forest, taking in the awe-inspiring views of ocean archipelagos, rugged rainforest, and towering mountains.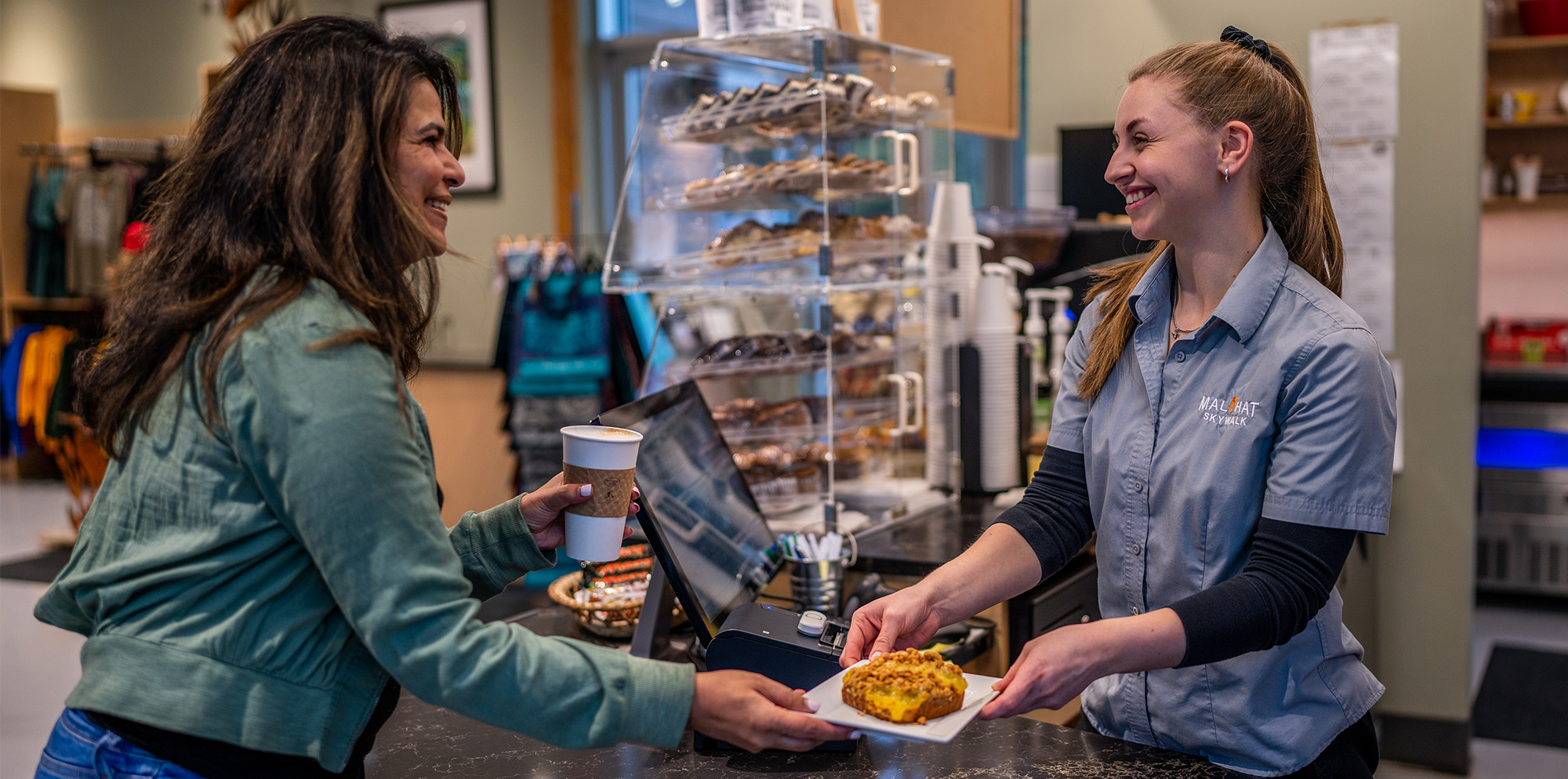 Leaves as Big As Your Head
Autumn is a prime time to witness the spectacle of seasonal transition, as deciduous trees display their signature array of radiant colours. Wander the nature trails in search of Bigleaf Maple Trees, which grow leaves up to 30cm in width. Challenge your group to find the biggest leaf and snap a photo for bragging rights.
From exploring art installations to indulging in light-hearted fall games, the Malahat SkyWalk offers a gamut of entertaining fall activities for all ages. Whether you're an art buff, a nature enthusiast, or simply looking to get outside for fresh perspective and fresh air, the Malahat SkyWalk promises plenty of fun things to do this fall.